Normally I would title this as review and the product name but I just could not help it! In my package from
KKCenterHk
, they included some water nail decals featuring Michael Jackson (
Water Decals Nail Art Decoration Michael Jackson [WDBLE431]
)
! He was and still is truly a great inspiration for the music industry! As I was opening up my package, my son (Xan) came over and started snooping around. He always does that and gets excited to see what I get. He quickly spotted the Michael Jackson water decals, and goes "You have to put these on now!" Oh did I forget to mention to you, he loves listening to Michael Jackson!
On one sheet there are a total of twenty decals, four times each image. They are decent size where you still have room to do some art on the side or underneath it.
My only issue with these was that the printing of the name. Some of them had "Michae" instead of "Michael" printed on it. Cut offs happen, but it doesn't bother me. The images still look good, and you could always cut the words off. Other than that these were perfect for their price.
The sheets go for $2.82 a piece, and do not forget to use my 10% off discount code! I find that its a good price considering how much the other water decals I have seen from other companies or shops. I actually like the usage of water decals now! Super easy to use and not to mention there are a lot of different designs you could find on their site. But please remember prices may vary upon the water decal you pick from their site.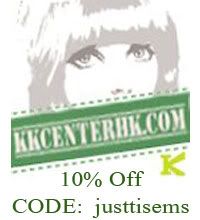 As I end this post I would like to leave you with my son's favorite song from Michael Jackson and not to mention perfect timing since Halloween is just around the corner:
What is your favorite song from Michael Jackson? Have you used water decals before? Where do you buy yours at?
Thank you for checking out my blog! Hope you have a wonderful day!
Thank you, justtisems
Check out justtisems blog
http://www.justtisems.com/2012/09/nails-review-cause-this-is-thriller.html