Baby Queen 522 Lower False Eyelashes Review
I'm currently making this review before I go to sleep. Good thing I have the day off from work tomorrow~
KKCenterHK
has been my number one choice for pretty false lashes. They have a lot of designs that are not available locally. Quality-wise, false lashes by KKCenterHK are durable and light weight which makes it perfect for my cosplays and photoshoots.
(ღ˘⌣˘ღ)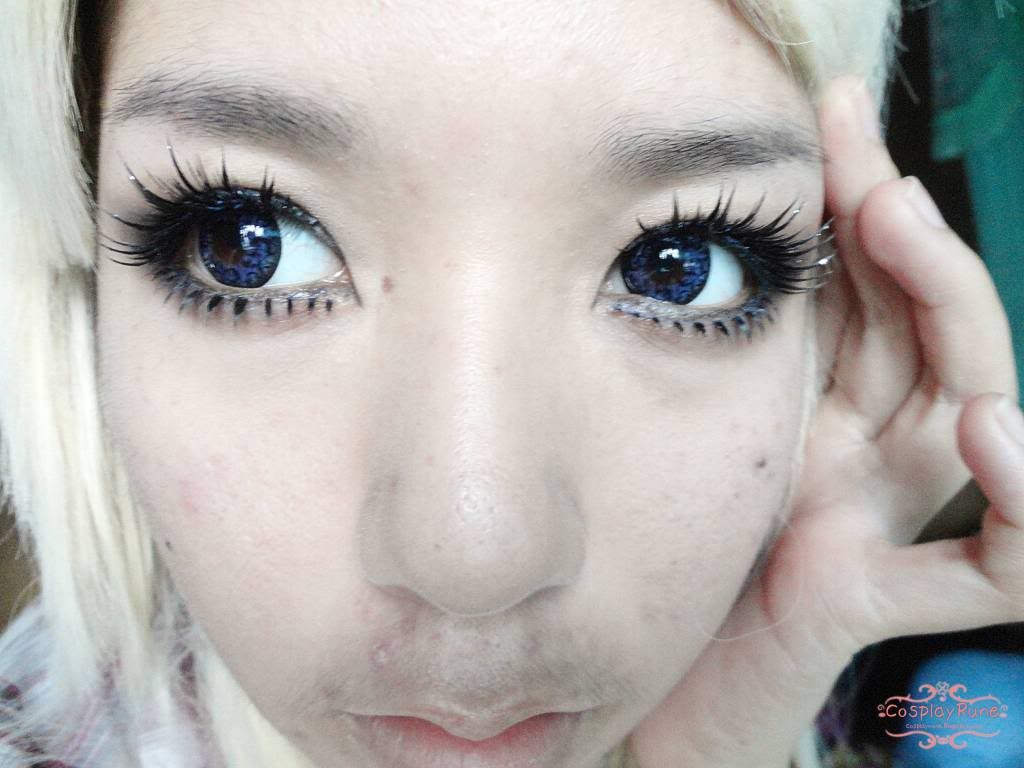 They recently sent me this set of lower lashes by
Baby Queen
. And I must say, if you'll check the site, most of the false lashes under this brand are out of stock! I'm lucky I get to review this false lashes!
(´▽`)
Eventhough the product was sent for review, this post will contain my honest opinion about the product.
The lash fibers are thin on the inner side, which gives it a soft and natural look to the eyes. The outer part has thicker lash fibers which gives off a dolly-like effect. I love both effects!
"ヽ(´▽`)ノ"
Since its made of synthetic fibers, they somewhat look shiny but are not that noticeable unless someone look closely unto your eyes to check.
I love the transparent lash band which makes it look like you really have nice lower lashes, rather than wearing fake ones.
(ノ゚▽゚)ノ
The length of the lower lashes is just fine. I really adore spiky false lashes!
(ノ≧∀≦)ノ
So sorry for my poor facial makeup. This was simply a trial eye makeup for my future cosplay. Fufu~
Would I recommend this?
If you want to look dolly, I recommend this false lashes! It only costs $12.20 for a box of 5 false lashes. A pair would only cost $2.44 or just around P100! I suggest you buy or save up for more lashes so you can save up on shipping cost.
Or, you can use my discount code
CosRune
to avail a 10% off on your puchase.
( ̄▽ ̄)ノ
Hope they will restock this lower false lashes soon though~
(T▽T)
Anyway, Oyasumi~
Σ( ̄。 ̄ノ)ノ
Thank you, cosplayrune
Check out cosplayrune blog
http://cosplayrune.blogspot.hk/2013/01/baby-queen-522-lower-false-eyelashes.html