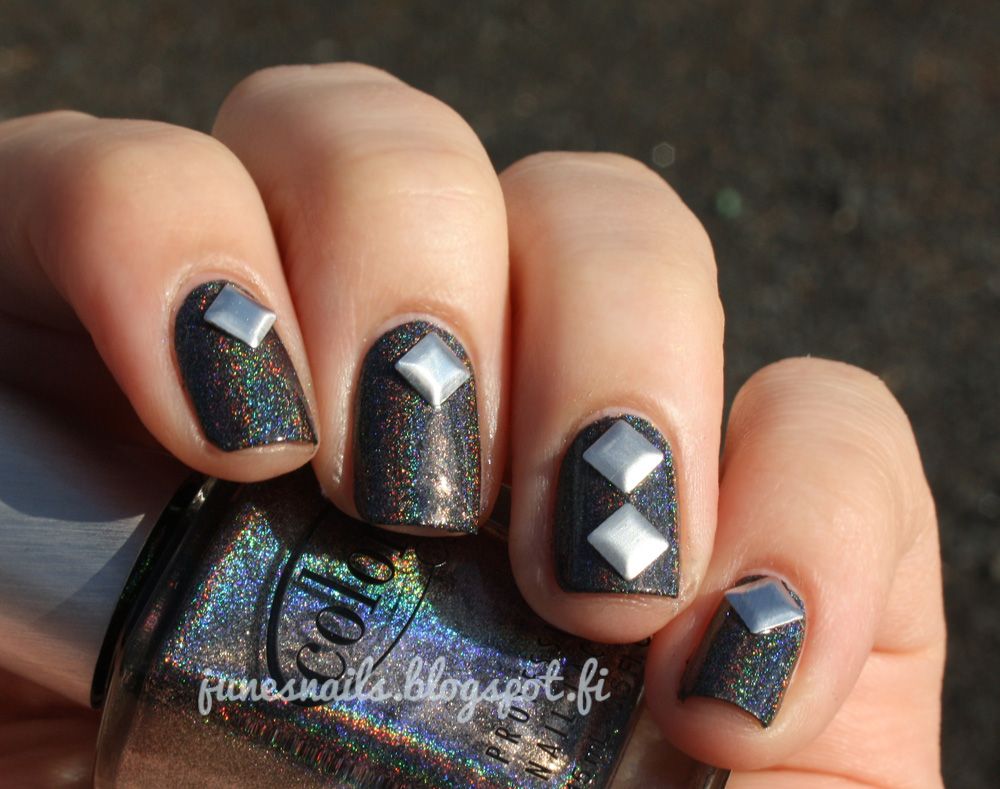 Sunlight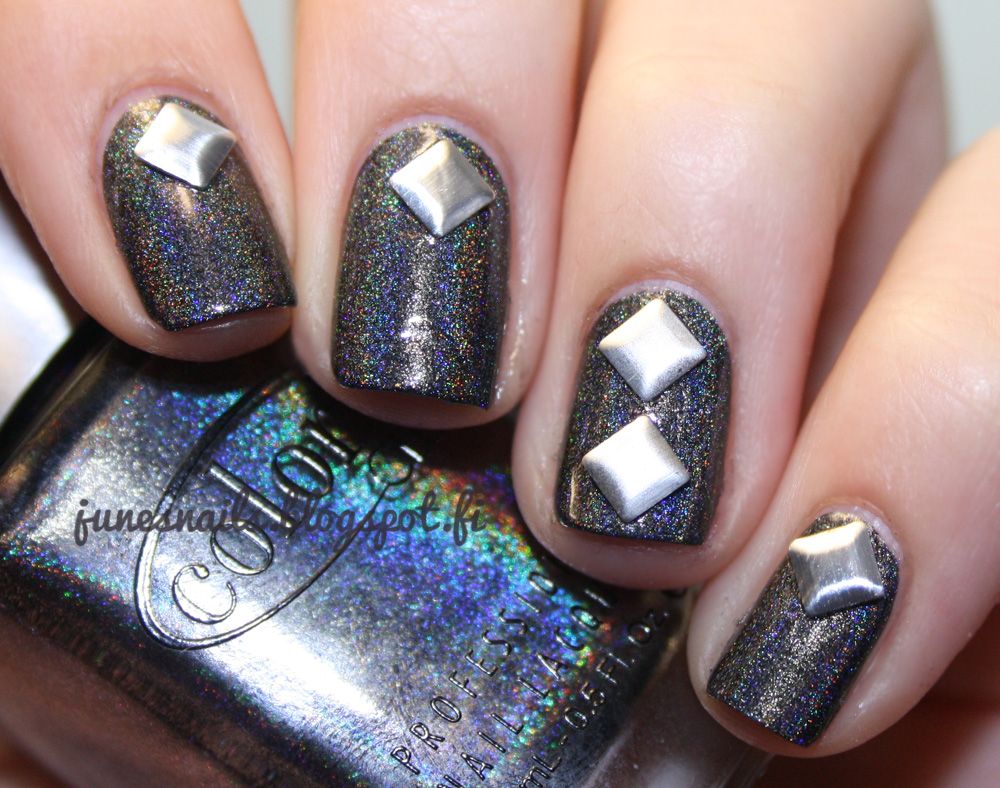 Flash
I got these 4mm square matte studs (item number NNAIL-DRN650) from

KKCenterHk for a review. I like the size of these studs, it's nice to just use one or two studs on one nail to have a cool manicure. So it's easy and quick! I don't usually wear decorations this big, but these don't disturb me on my nails. I attached these on my nails using clear nail polish, but you can use some nail glue if you want. I used top coat over them in all the other nails but ring finger, so you can see them matte.
Sain nämä
4mm niitit
(tuotenumero NNAIL-DRN650)
KKcenterHk:lta
arvioitavaksi. Tykkään siitä että nämä ovat isoja, sillä laittamalla näitä vain yhden tai kaksi per kynsi saa jo kivat ja näyttävät kynnet ilman muuta koristelua :) En yleensä käytä näin isoja koristeita kynsilläni, mutta nämä eivät tunnu häiritseviltä. Kiinnitin nämä kynnelle käyttämällä väritöntä kynsilakkaa, mutta nämä voi myös kiinnittää kynsiliimalla. Laitoin muihin kuin nimettömän kynteen päällyslakkaa, jotta näette millaisia nämä ovat mattana.
The nail polish I used here is

Beyond by Color Club. It was just like all the other Halo Hues polishes, incredible holographic effect and easy application. I really like this polish, it's almost black but still has a rainbow in it! Looks good on the shadow too, like dark grey with shimmer.
Käytin lakkana

Color Clubin Beyond

ia, aivan ihana lakka :) Upea holoefekti ja helppo levitää, niinkuin kaikki muutkin Halo Huesit. Tämä näyttää ihan hyvältä myös varjossa, vähän kuin tummanharmaa lakka shimmerillä.
Orly Nail Defense
Color Club - Beyond (2 coats)
Inm Out the Door
Thank you, junesnails
Check out junesnails blog
http://junesnails.blogspot.fi/2013/05/kkcenterhk-studs-review.html