Chyba mam ostatnio fazę na ćwieki. Nakładałabym je dosłownie wszędzie. Gorzej, że dobranie fajnego lakieru bazowego wiąże się z dużym wyzwaniem. Chyba mam za dużo lakierów ;) Teraz też siedzę jak głupia nad jednym z pudełek i szukam czegoś sensownego, żeby pasowało na jutro na wesele.
I jak w poprzednim zdobieniu wiedziałam, że zdecyduję się na pastelowe kolory to tutaj już nie byłam taka pewna co wybrać. Chodziłam, myślałam kilka dni, pytałam o rady i chociaż początkowo myślałam, że ten lakier
Mollon Pro nr 135
nie podejdzie do ćwieków ze względu na swoje drobiny to siedział mi w głowie tak długo, że zdecydowałam się... po prostu sprawdzić na próbniku jak to wszystko się komponuje. Jak zobaczycie poniżej to był dobry wybór. Milion mieniących się w tym lakierze fioletowo-różowych drobinek tylko uwydatniły ćwieki. Z resztą te lakiery mnie co raz bardziej zauraczają. Precyzyjnym pędzelkiem, szybkim schnięciem, trwałością, czy pięknym błyskiem. Aż żałuję, że w ten weekend nie uda mi się wybrać na targi do Krakowa, bo na pewno bym się na coś skusiła.
Ale nie o nim dziś mowa. W ramach współpracy z
KKCenterHk
miałam możliwość wyboru dwóch produktów. Tradycyjne ćwieki zdecydowanie mnie skusiły i wybrałam
małe, 1.5-milimetrowe, srebrne kółeczka
. Pomimo małego rozmiaru z łatwością nakłada się je specjalną świecą (niedługo napiszę i kilka słów o niej, bo zadaję sobie pytanie jak ja sobie mogłam wcześniej bez niej radzić!), są trwałe, nie odstają i można z nimi stworzyć mnóstwo ciekawych zdobień. Dodatkowo ćwieki są wielorazowego użytku. Jedyne, co się w nich zmienia po potraktowaniu ich zmywaczem (jak również utrwalająco topem) to fakt, że przestają być matowe. Mi to zupełnie nie przeszkadza, bo bym się nie zdecydowała na użycie ich bez topu, ale pewnie część z Was będzie zainteresowana tym faktem ;) Nosząc ćwieki na ciemnofioletowej bazie czułam się jak jakaś rock'n'rollowa dziewczyna, a fajnie czasem poczuć takie klimaty ;)
ok. 50 sztuk
średnica - 1.5 mm
cena - $3.81 z kodem AGUSAI 10% OFF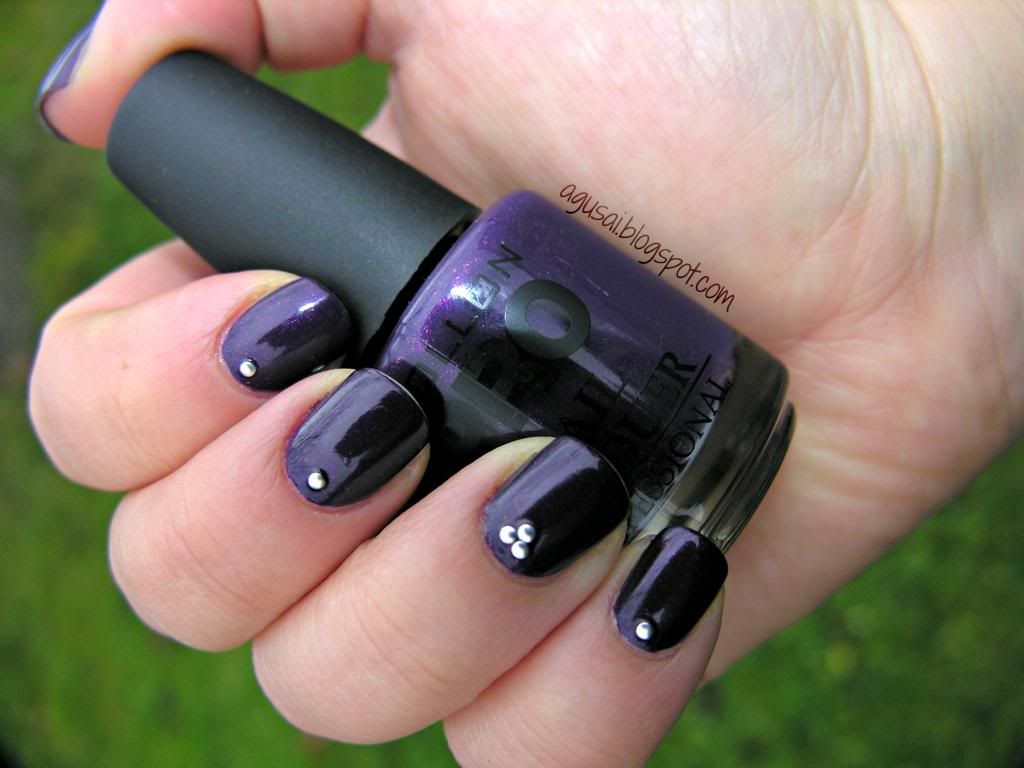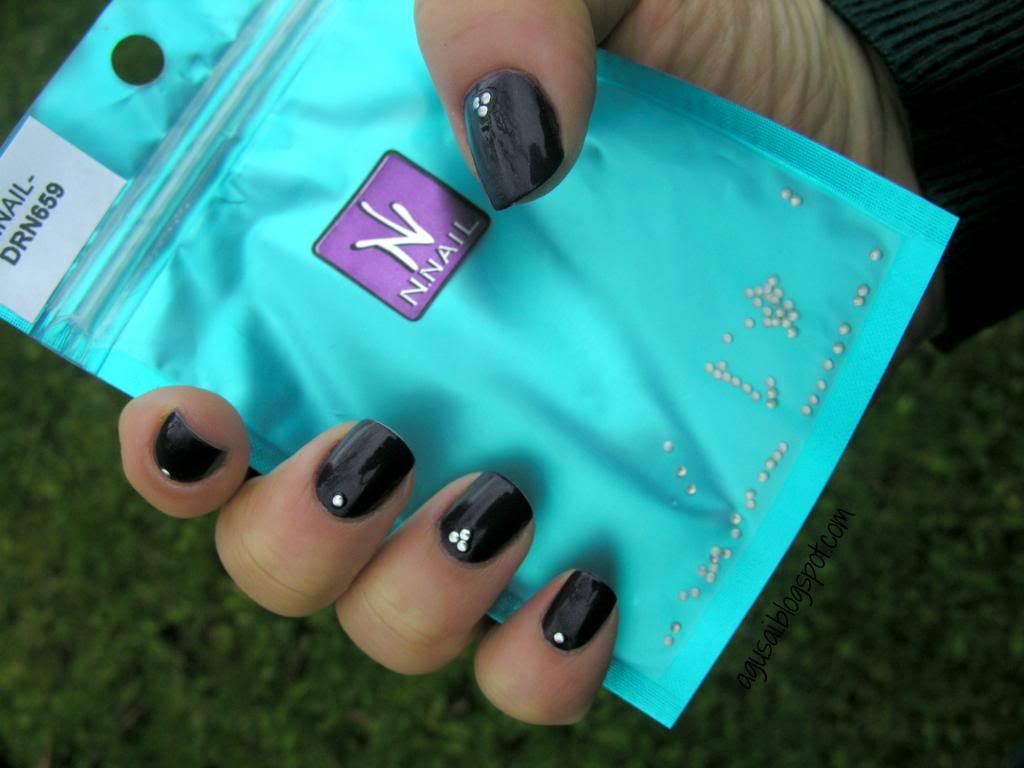 Sztuczne światło, ciągle się użeram z brakiem dobrej lampy
I co powiecie? Podoba Wam się takie rockowe zestawienie ćwieków i fioletu? Ja aż żałuję, że dziś zmyłam paznokcie, ale niestety to była konieczność. Jeśli ćwieki Wam się podobają możecie je kupić
>>TUTAJ<<
A korzystając z kodu podanego na poniższym obrazku możecie otrzymać 10% rabatu! :)
Fakt, że produkt otrzymałam w ramach współpracy w żadnym stopniu nie wpłynął na moją ocenę
Thank you, agusai
Check out agusai blog
http://agusai.blogspot.hk/2013/11/cwieki-kkcenterhk-na-rockowo.html