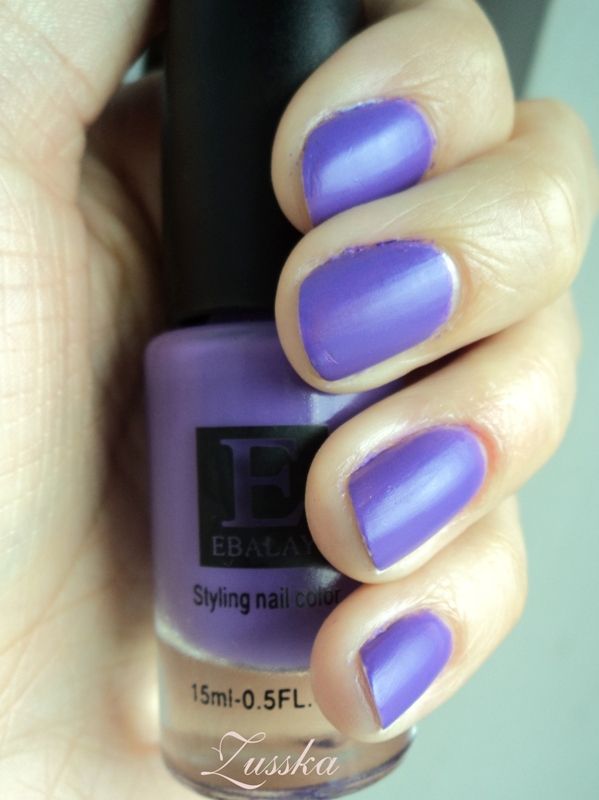 Witajcie!
Przeglądając blogi kosmetyczne zauważam, że tworzonych jest coraz więcej rodzajów lakierów. Tak jak dawniej królowały te perłowe, tak teraz do wyboru mamy również takie o wykończeniu żelkowym, brokatowym czy nawet matowym, tak jak ten, który dzisiaj zaprezentuje. Każde znajdują zwolenników i przeciwników, ale jedno jest pewne - zapewnia to różnorodność :)
Informacje o produkcie:
Cena:
Moja opinia:
Opakowanie: buteleczka ma zdecydowanie ciekawy kształt, z którym spotkałam się po raz pierwszy. Z tyłu jest płaska, z przodu wypukła. Jest to o tyle wygodne rozwiązanie, że nie sturla się ze stołu. Pędzelek jest klasycznych rozmiarów, dość szeroki, by malowanie szło szybko.
Konsystencja/aplikacja: tutaj jest duży plus. Lakier całkiem nieźle wygląda już po pierwszej warstwie. Druga daje idealne krycie. Nakłada się go szybko i zaskakująco szybko również schnie. Ponadto zaraz po pomalowaniu lakier wydaje się być lśniący, po chwili nabiera matu.
Efekt/działanie: lakier daje ładny, nie płaski mat. Z czasem zaczyna on jakby "schodzić" i lakier nabiera lekkiego błysku. Zatem efekt matu, który widzicie na zdjęciach utrzymuje się tak naprawdę jeden dzień, poźniej stopniowo się zmienia, ale nadal oczywiście wygląda bardzo ładnie. Lakier ma ładny, fioletowy kolor. Jest to klasyczny fiolet. Nakładałam go na odżywkę Diamentową Eveline i wytrzymywał na niej jeden dzień bez zniszczeń, później końcówki zaczynały się ścierać. Dlatego z trwałością nie jest najlepiej.
Podsumowując: mam mieszane uczucia co do tego lakieru. Ma ładny kolor i ciekawe matowe wykończenie, ale trwałość niestety nie powala, a u mnie, dużego lenia, jest to ważny element :P Dużym plusem natomiast jest aplikacja i szybkie wysychanie, dlatego określiłabym ten lakier jako produkt awaryjny przed wyjściem z domu :)
KKCenterhk, I would like to thank you for receiving this product for review. I think it's a quite nice product. I hope, it wasn't our last cooperation. I would like to add that the fact of cooperation didn't have any influance on my review.
Thank you, zusska
Check out zusska blog
http://zusska.blogspot.hk/2012/06/kkcenterhk-ebalay-rose-water-002-cool-o.html