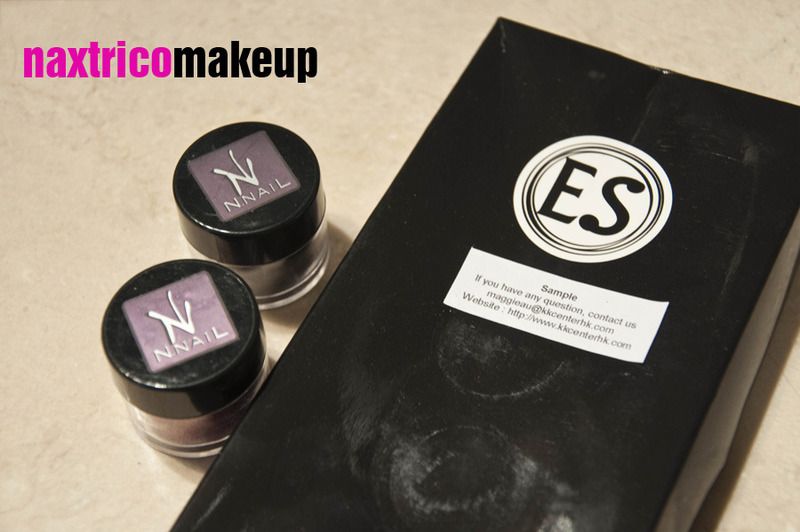 Hola mis lectoras.
¿Como os va? Hoy les traigo una colaboración con una empresa de Hong Kong llamada
KKCenterHK
. Es una empresa que vende principalmente artículos para uñas, además de maquillaje para ojos.
Entre las marcas que podemos encontrar, destacan Revlon, Eylure,Cava,NNails, Ebalay,China Glaze,Orly,Essie...etc.
Hello my readers.
How are you going? Today I'm going to show you a colaboration with a company from Hong Kong called KKCenterHK. It's a company which sell nails products and make up.
You can find Revlon, Eylure,Cava,NNails, Ebalay,China Glaze,Orly,Essie..etc
Se pusieron en contacto conmigo para que hiciera una review, y os diera mi opnión acerca de ellos.
Así que sin más dilación empiezo con lo que me mandaron.
They got in touch with me to do a review and tell you about my opinion.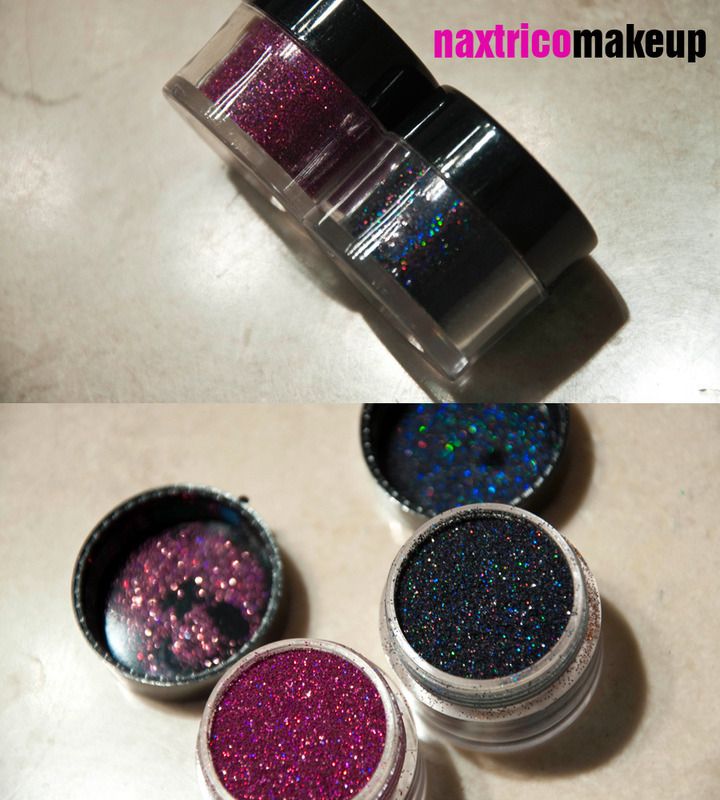 Esto sin duda, ha sido lo que más me ha gustado. Es para las uñas, pero cuando lo elegí, pensé que podría usarse sin problemas para los ojos, y así fue. Lo he probado para lo que realmente se usa, y aunque tengo que confesar que es mi primer maquillaje de uñas con glitter en polvo, me ha gustado mucho.
El glitter es muy fino, su dimensión es de 0,2 mm lo que lo hace muy apto para las dos cosas.
Para el maquillaje de uñas, utilicé el glitter con un esmalte transparente. Me ayudé de un aplicador de brocha de un esmalte viejo, y quedó bastante decente.

This is my favourite product. It's for nails but I also used it on my eyes and it works very well.
It's very thin and his size is 0.2mm. The glitter has a beautiful blue sparkle.

I did a nails look using a transparent polish and an applicator to put the glitter on the nail.
The price is 6.86€
Click here to see it.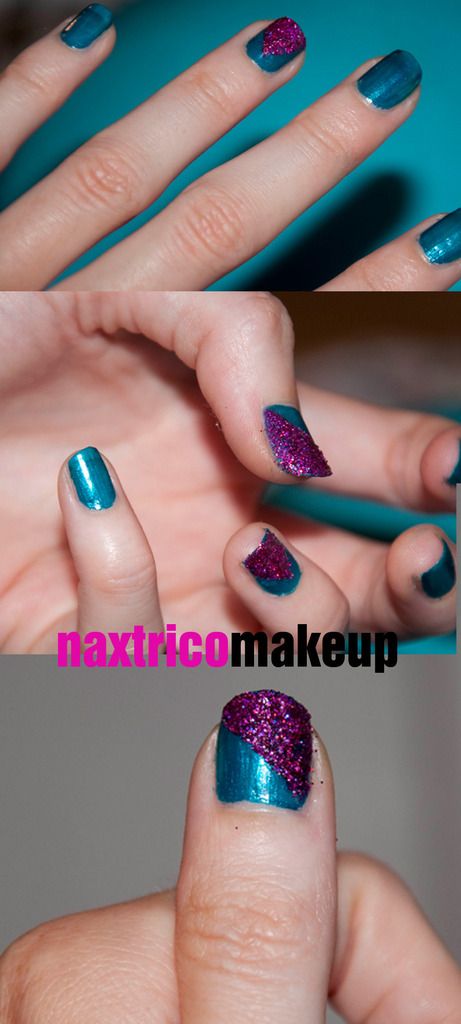 El glitter rosa, tiene destellos azules muy bonitos. Además, ambos botes traen muchísima cantidad, me sorprendió que vinieran hasta arriba de producto.Trae 10g.
El precio está en dólares, pero al cambio equivale a 6,84€, los dos cuestan lo mismo.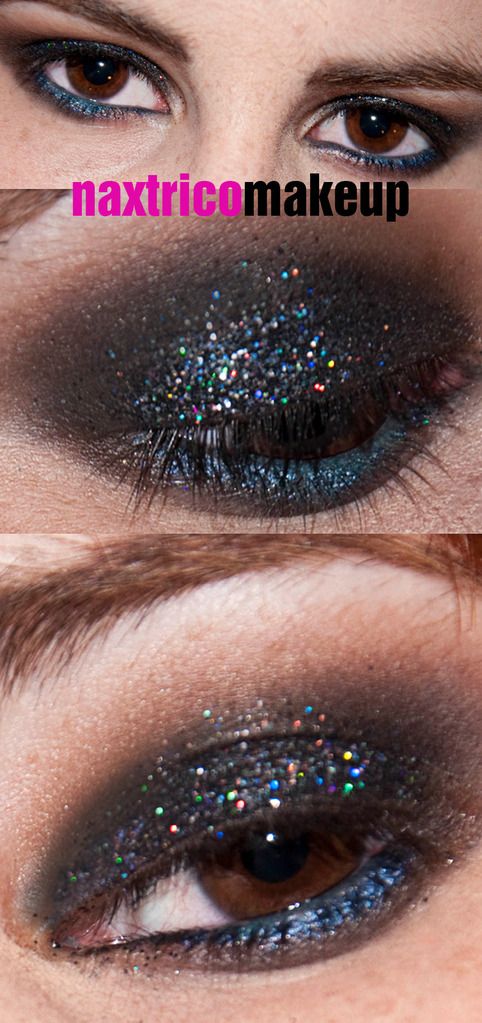 Luego, decidí hacer un maquillaje con el glitter negro, así que realicé un ahumado en marrón y en negro. Al ser tan finito, te permite hacer degradados sin problemas.
Tiene muchos destellos de colores preciosos y es bastante especial. En las fotos no se aprecia lo bonito que es. Es sin duda mi glitter favorito de los dos.
Then, I decided to do a make up with this glittler. I did a smokey eye in black and brown.
You cand degrate the colour without any troubles.
It has a lot of colour sparkle and it's very special. It's my favourite one.
Click here to see it.
Aquí les enseño un video de como se ve.
Here I show you a video :)
También me mandaron un paquete de 10 pares de pestañas. He estado probándolas unos días así que ya tengo una opinión formada.
Lo que más me gusta de ellas, es que al ser poco tupidas, quedan muy naturales en los ojos y no sobrecargan la mirada. Son sintéticas, pero a pesar de ello, al fotografiarlas no aparece el brillo feo que suele salir en algunas pestañas y demuestran que son de pelo sintético.
Lo que menos me ha gustado es que están pegadas a una banda transparente/blanquecina y debes maquillarlas una vez puestas para teñir la banda. Algunas marcas de pestañas cuidan mejor eso.
Tampoco me ha gustado, que al limpiarlas hayan soltado algún pelo, por lo que creo que están indicadas para usarlas una vez sola, a pesar de que en la página web pone que puedes usarla varias veces.
Su precio es de 8€ aprox al cambio. Por lo que creo que el par de pestañas te sale a 0.80€. Sin duda yo las usaría para salir del paso.
Click
aqui
para verlo.
They sent me a 10 pairs of false lashes. I've been tried them a few days so I've got a good opinion about them.
What I particularly like about that lashes is they are very natural and make your eyes more bigger and attractive. They are syntetic, but when you make a photo, don't shine.

What I particularly dislike about that lashes is they are glued on a transparent band and you have to make up them . When I remove them , they lose some tabs. So I think it's better use once.
The price is 8€. The pair of lashes cost 0.80€

Click here to see it.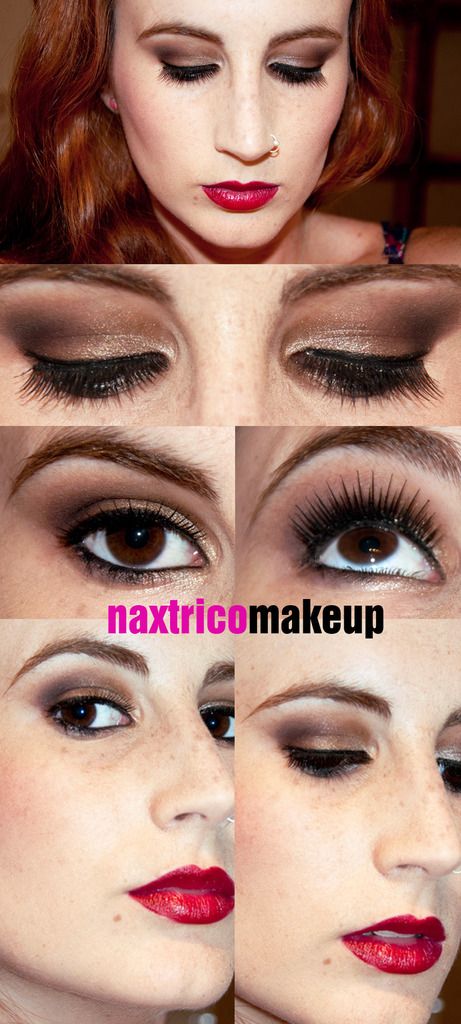 Me enviaron un cupón promocional para compartirlo con ustedes.
-Cupón: naxtricomakeup
-Descuento: 10%
-Finaliza: 31/01/2013
They sent me a promotional coupon to share with you.
-Unique coupon code: naxtricomakeup
-Coupon Amount: 10% off
-Coupon code of End Date: 31/Jan/2013
El paquete me tardó dos semanas.
Thank you, naxtricomakeup
Check out naxtricomakeup blog
http://naxtricomakeup.blogspot.com.es/2012/08/colaboracion-con-kkcenterhk.html