hi guys! omg haven't updating my blog for a month! *slapped my self ᕙ(⇀‸↼‶)ᕗ
i'm so busy with sooo many things, like preparing for my graduation day,
joining an audition for a maid cafe and i just back from a holiday at my home town Bangka Island.
Met my grandma and my best friends after 2 years is really fun, but here i am back in Jakarta!
today i'll review about a really cute false nail that i got from
KkcenterHk
exactly a month ago
before i go to my hometown....so this is a late review.. so sorry (T▽T)
3D Bow pattern and Bow Print Lace False Nail Tips [N212]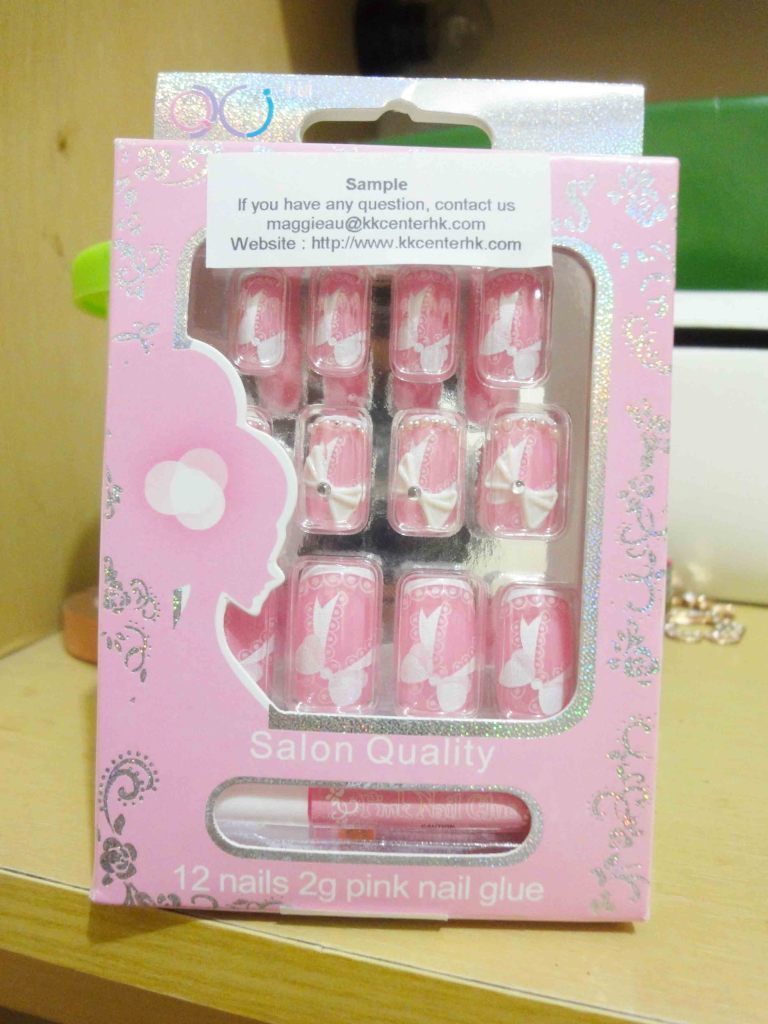 Descriptions:
Finger False Nail Tips
You can design on your own style and pattern
Use for repeating 2-3 Times
#12 pieces
#Size: 0-9 size
#Provide with 2g pink nail glue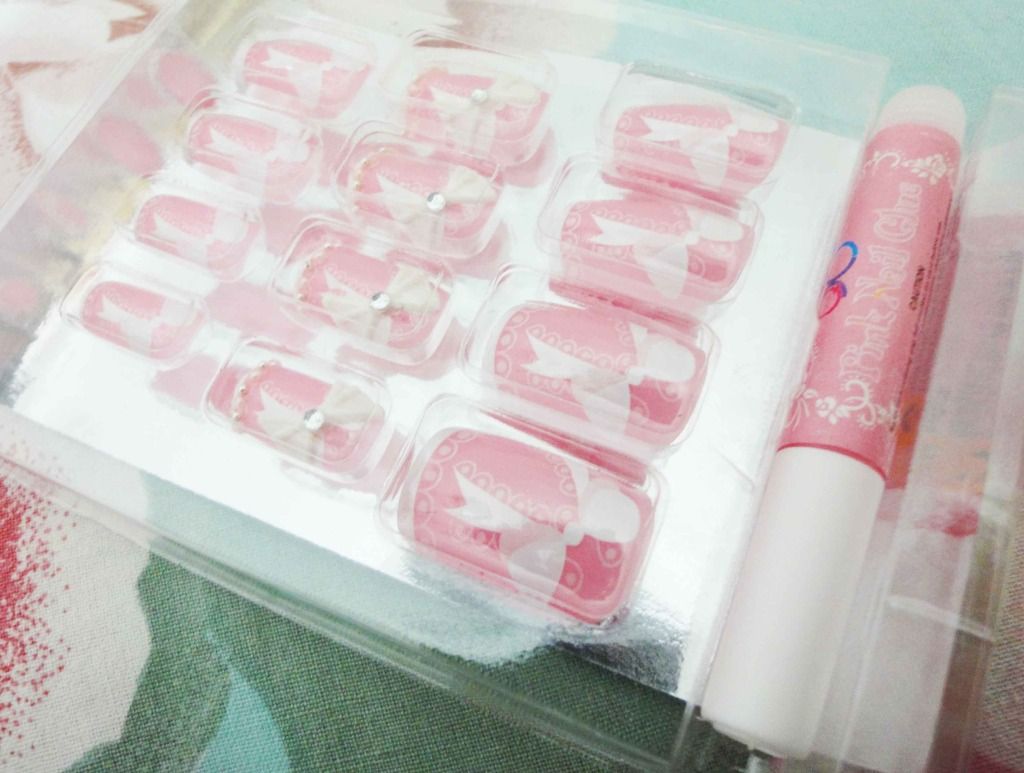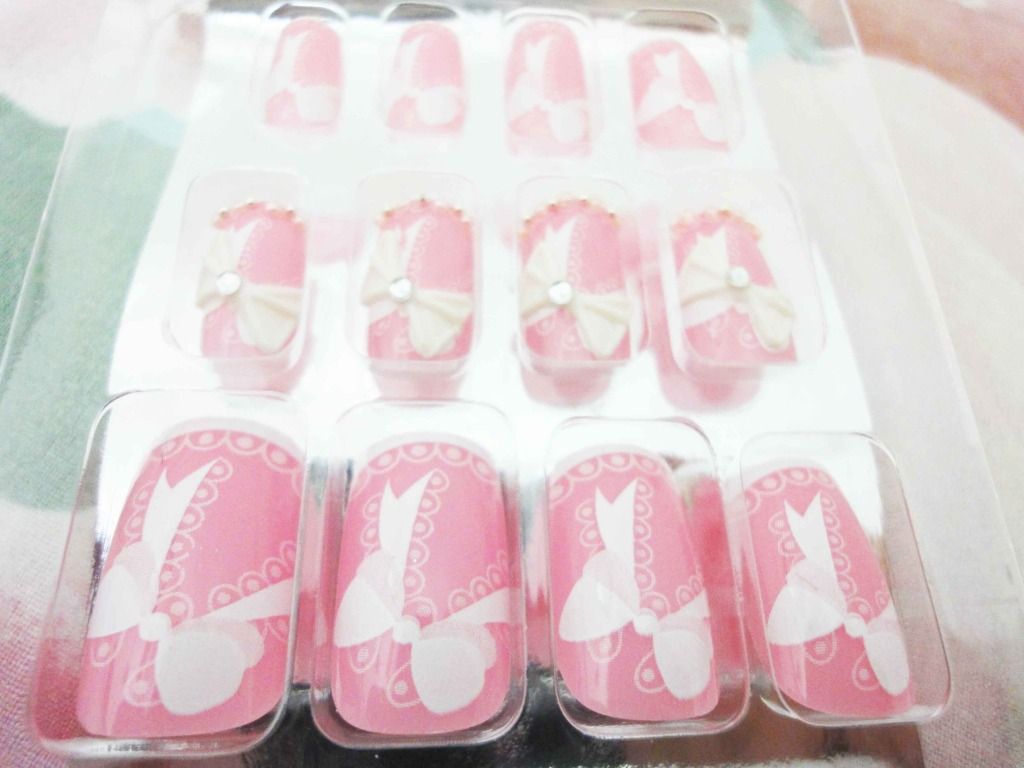 this is my first time trying false nail,
and i choose this cute pink bow patterned false nail to try~
you have to use nail glue to apply this on your nails, and the glue is included!
so this is how it's look on my nails
looks really cute! (❁´◡`❁)*✲゚*
this false nail is very good to use when we are in hurry to a party but don't have time
to do our nails~ ⊙▽⊙
it's very convenient to use and i can apply it on my nail only a few minutes.
it have 12 pieces with different sizes to match our nail~
if you can't find a right size don't worry you can use nail clipper to make the false nail fit.
but the downside is, the nail glue is not really good...⊙△⊙
after 5 minutes or so i can see the false nail comes off.
maybe with a better nail glue the false nail will last longer.
and for a first timer wearing false nail feels a little bit weird for me,
it's kinda hard to do an activity while trying my best to not ruining my nails LOL
so this false nail is good for a short time usage, like party or an event.
but for a daily usage it's pretty hard for me...⊙△⊙
so if you interested on this false nail you can check
here
or at
KkcenterHk
because they have a tons of different cute false nail to choose!
and this 12 pieces false nail is only USD$4.01!
and don't forget you can get 10% discount with a coupon code :
MATCHA
do you like to use false nail?
let me know what you think on the comment bellow~ (*^▽^*)
have a good day! (≧∇≦)/
Thank you, peach-matcha
Check out peach-matcha blog
http://peach-matcha.blogspot.hk/2012/11/review-3d-bow-pattern-bow-print-lace.html