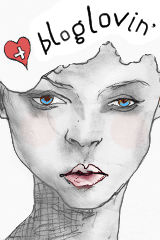 Got a
Facebook
account? Go ahead and add me to your friends list. As soon as Google Reader will stop working
it is a way
to be update on MyMakeUpMania. Also I have e-mailing system on the left side and of course, everyone can add my blog to Blog List (but honestly I don't know
whether it will
continue to work or not).
Anyways, today I made another bright nail art for summer using water decals. And I really enjoy designing my nails this way. Decals are super easy to use, images are always perfect and
the most important thing
for me, and sure
as
for any
busy woman,
the minimum
expenditure of
time! 20-40 minutes and your nails looks perfect!
To make this design I applied 2 coats of white polish. Cut in shape of half moon all my water decals and placed them, obviously as "half moon" manicure. Outlined it with gold glittery polish, added purple rhinestones to lunula area and sealed everything with good layer of clear top coat. And done!
DIY set of rainbow marbling design. The images are "transparent" by itself and I suggest to apply them on white or very-very light background. Images take well the form and C-curve of natural nail,
without creating
wrinkles or
other irregularities. The application is very easy and nice. I seriously love these a lot!
I also have unique 10% OFF coupon code:
mymakeupmania
. Feel free to use it, I'm not affiliated to this on-line store :)
Thank you, mymakeupmania
Check out mymakeupmania blog
http://mymakeupmania.blogspot.kr/2013/07/magic-kaleidoscope-summer-nails.html