Naklejki wodne to wynalazek, który wręcz uwielbiam. Ale z tymi najadłam się wyjątkowo dużo nerwów. Nie dość, że skończył mi się biały to kupiłam bubla, do którego podeszłam 3 razy i nadal nie jestem zachwycona (odpryski w tempie błyskawicznym) to jeszcze miałam połamane paznokcie i na tak krótkich te piękności nie nadawały się do pokazania. Na dodatek jeszcze myślałam, że je zgubiłam, ale to trwało jakieś 5 minut :P W każdym razie piękne
naklejki wodne z chińskimi tradycyjnymi pawiami i wzorami
dostałam w ramach współpracy z
KKCenterHk
.
cena: $5,75 + na kod AGUSAI 10% OFF
Jedyne do czego mogę się przyczepić to fakt, że te większe kwiatki są bardzo duże. Jakoś nie chciałam się męczyć jak je ułożyć na paznokciach, więc zdecydowałam się, żeby połączyć naklejki z metodą saran wrap. Naklejki wodne, jak większość z Was wie, są bardzo łatwe do nałożenia. Wystarczy wyciąć wzór, odkleić folię, namoczyć w wodzie i nałożyć, a po wysuszeniu mani gotowe! Nie mam zbyt dużego rozeznania w naklejkach wodnych, ale muszę powiedzieć, że te wydają mi się sztywniejsze niż inne, z którymi miałam już do czynienia. Może dlatego też i z powodu rozmiaru miałam problem z ich równym przyleganiem do paznokcia. Kwiatki lekko odstawały, ale po pokryciu topem wszystkie nierówności zniknęły i wszystko wyglądało ładnie i schludnie. Z resztą... same zobaczcie!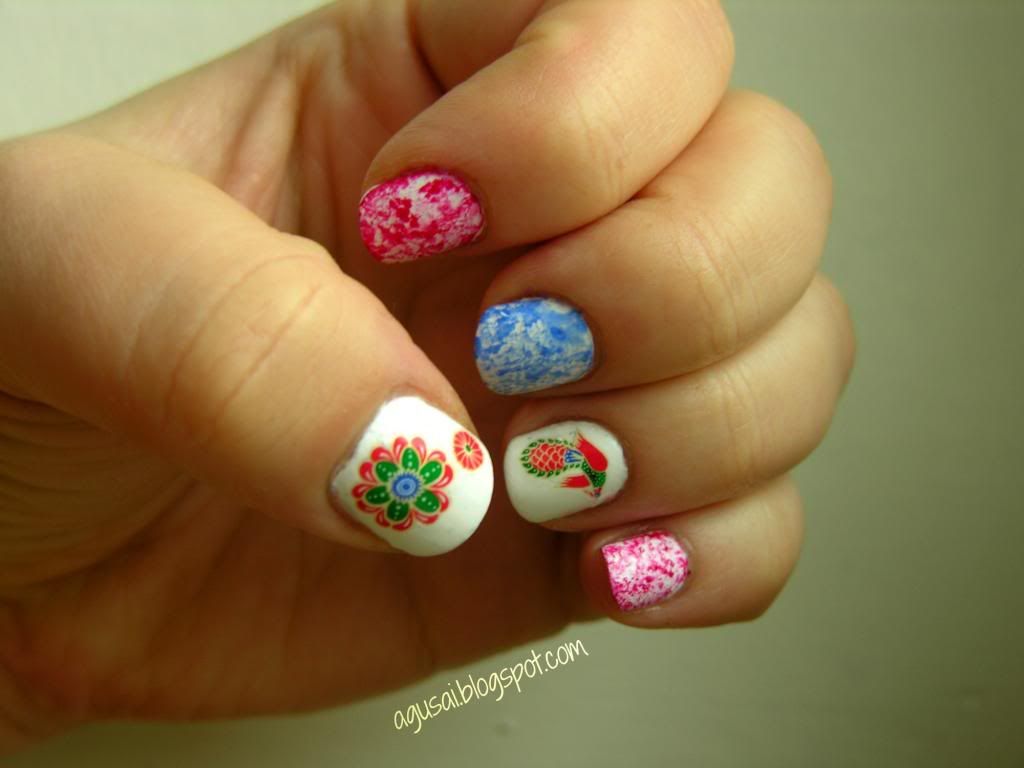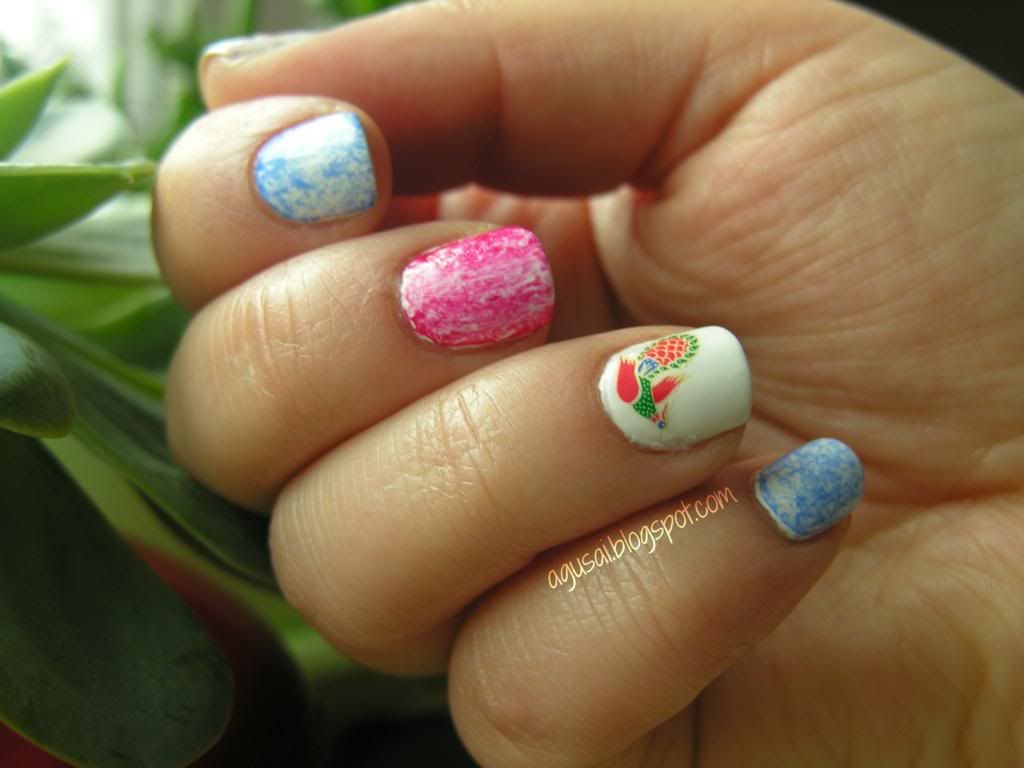 I co powiecie o tym miksie? Ja się przyznaję bez bólu, że bardzo mi się podobało to zdobienie. Pewnie nosiłabym je dłużej, gdyby nie felerna biel. Na pewno będę chciała jeszcze wykorzystać pozostałe wzory. A może zaryzykuję i postawię na jakiś inny kolor? Bo jak na razie miałam tylko wizję bieli. Macie jakieś sugestie? ;)
Pamiętajcie, że decydując się na zakupy możecie skorzystać z kodu zniżkowego. Wpiszcie
AGUSAI
, a dostaniecie
10% zniżki
!
Thank you, agusai
Check out agusai blog
http://agusai.blogspot.hk/2013/11/naklejki-wodne-kkcenterhk.html