First things first, I finally got OPI My Vampire is Buff, one of my lemmings, and at a very good price! Now I have a couple of manicures to show you with the awesome white-off nail polish. This is a really quick design I did using the Vampire and oriental water decals I received from KKCenterHK: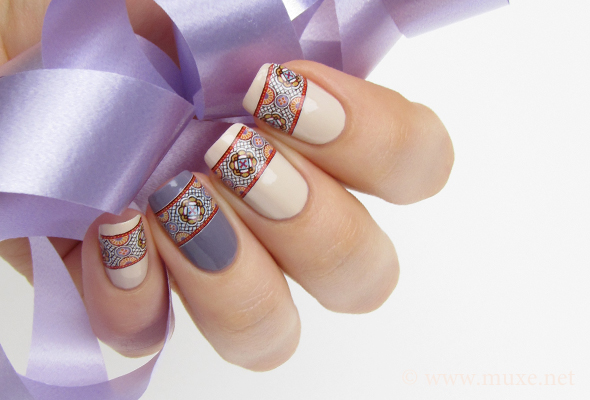 Here's the set of water decals I chose to review – the oriental pattern caught my attention at once.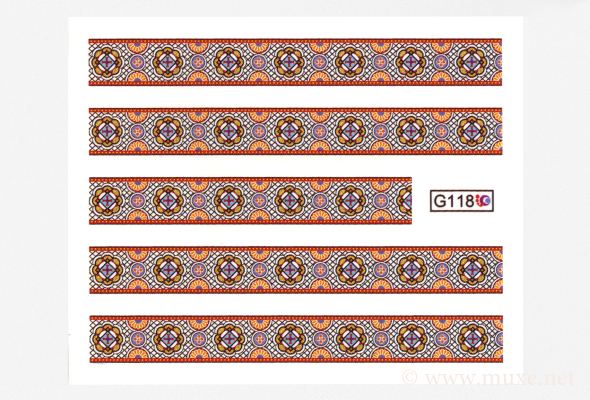 The mosaic pattern is very detailed and colourful – I love to use such complicated nail water decals, mostly because it's close to impossible to paint the tiny details freehand. Even if it's somehow possible, I imagine it would take lots of time and effort. With the water decals it's quick and simple, you'll need zero skills :)
The base light ivory polish here is OPI My Vampire is Buff, and the accent color is A-England Guinevere – the lilac shade made the manicure a bit more playful and it also matched the lilac used in the decals pattern.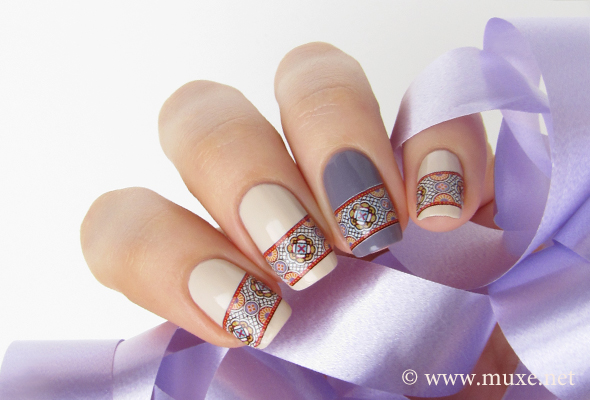 If you decide to try the oriental N.NAIL water nail decals, you can buy them at
KKCenterHK
using the discount code LUMME, that will give you a 10% off your purchase :)
Here
is the decals page, the price is $5.75 per one set.
Thank you for looking! See you ♥
*The product was sent to me for review
Thank you, muxe
Check out muxe blog
http://www.muxe.net/blog/2013/11/oriental-mosaic-nail-decals/