Stamping all the way!
Hello! Let me start with saying sorry because I put up the Friday article on Tuesday and yesterday I had not article. To put it short in text, I had a lot of schoolwork the last few weeks and I tried to keep up with everything but I failed this week. I am sorry but I am trying my best. But that is not the point for today today I want to show you all the stamping plates from KKcenterHK, I tried two different stamping plates, one that is really known and one that is a tad more unknown.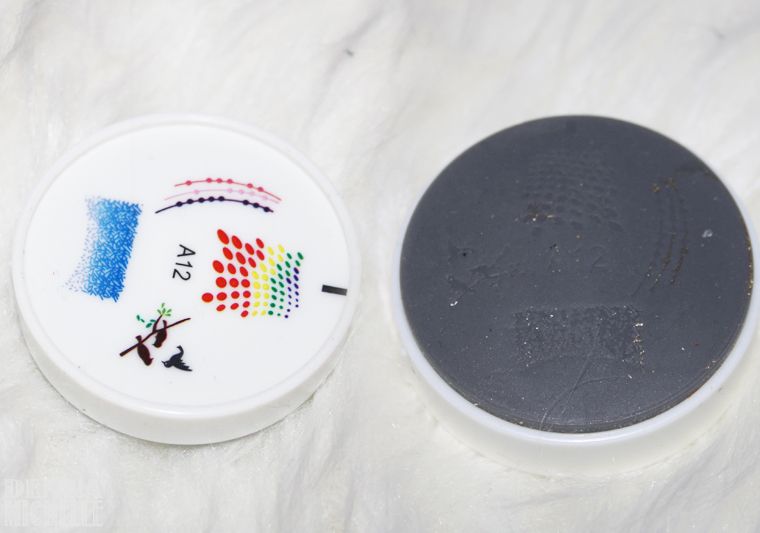 An unique product
The stamping plate you see above it really unique
you can check it here.
This plate is $7.79 and it is everything you need, the traditional stamping plates have a scraper and stamp but this one only needs a scrap of paper. You put the polish on the rubbery gray side, you slide it over a piece of paper to get rid of the polish that is to much and then you stamp it on your nail. The fun thing is that you can work with different colors and stamp it in one try, so the colored samples on the other side can really be done. As you can see above, I went for one color because I found the combination really classy. How this worked was really amazing, it transferred really great as you can see in the first image and it added a chain detail that I could never hand paint. I really advice these kind of stamps!
Geometric
The above image is that of a stamping plate with a geometric/tribal/aztec and cat design.
This plate here,
is $4.55 what is a normal price for a stamping plate. To be honest I had no idea how these would transfer to nails. And sadly enough I am not really amazed by it. It does transfer but somehow I had a hard time to get everything to transfer, perhaps the etching into the plate needed to be deeper. But from a distance the design looks really amazing, but up close I am not a fan. I tried A lot of different patterns on my nails as you can see below, some transfer better then others but overall I am pleased. I can not wait to try this with neons. As I said if you want a real good transfer of aztec print, do skip this. But do you want an unique pattern I would recommend these.
What do you prefer, old school stamping or new school? Do leave me a comment with what you prefer!
Denna
Thank you, dennamichelle
Check out dennamichelle blog
http://dennamichelle.blogspot.nl/2014/01/kkcenterhk-stamping.html